Summer in Sandgate - 2020
July 25. 2020
Summer in Sandgate 2020 has been the most unussual summer. Like everywhere elese Covid 19 has had an enormous impact on the village and its community. Sandgate has always been a popular place to eat, relax and enjoy the sea and the quirky buildings that make up this little place. From March like elsewhere all the restaurants and cafes closed, and over time some of the cafes and businesses found ways of opening up a little bit. The little Yellow Cottage had no guests until we were able to open again in early July. It was relief to find that we open again and welcome new guests. As we have opened up so have some of the restaurants and cafes. Not all are open and not all will open again in the same way. It is a gentle re-opening. To keep up to date on places that are open you might follow our twitter account The little yellow cottage sandgate @SandgateCottage.
Over the last weeks when the sun has shined people have come out and enjoyed Sandgate Beach. The Beach in front of Granville Parade has been busy with families and small groups meeting to escape lockdown and just mess about in and near the water. The beach is again proudly flying its water quality flag for the 8th consecutive year.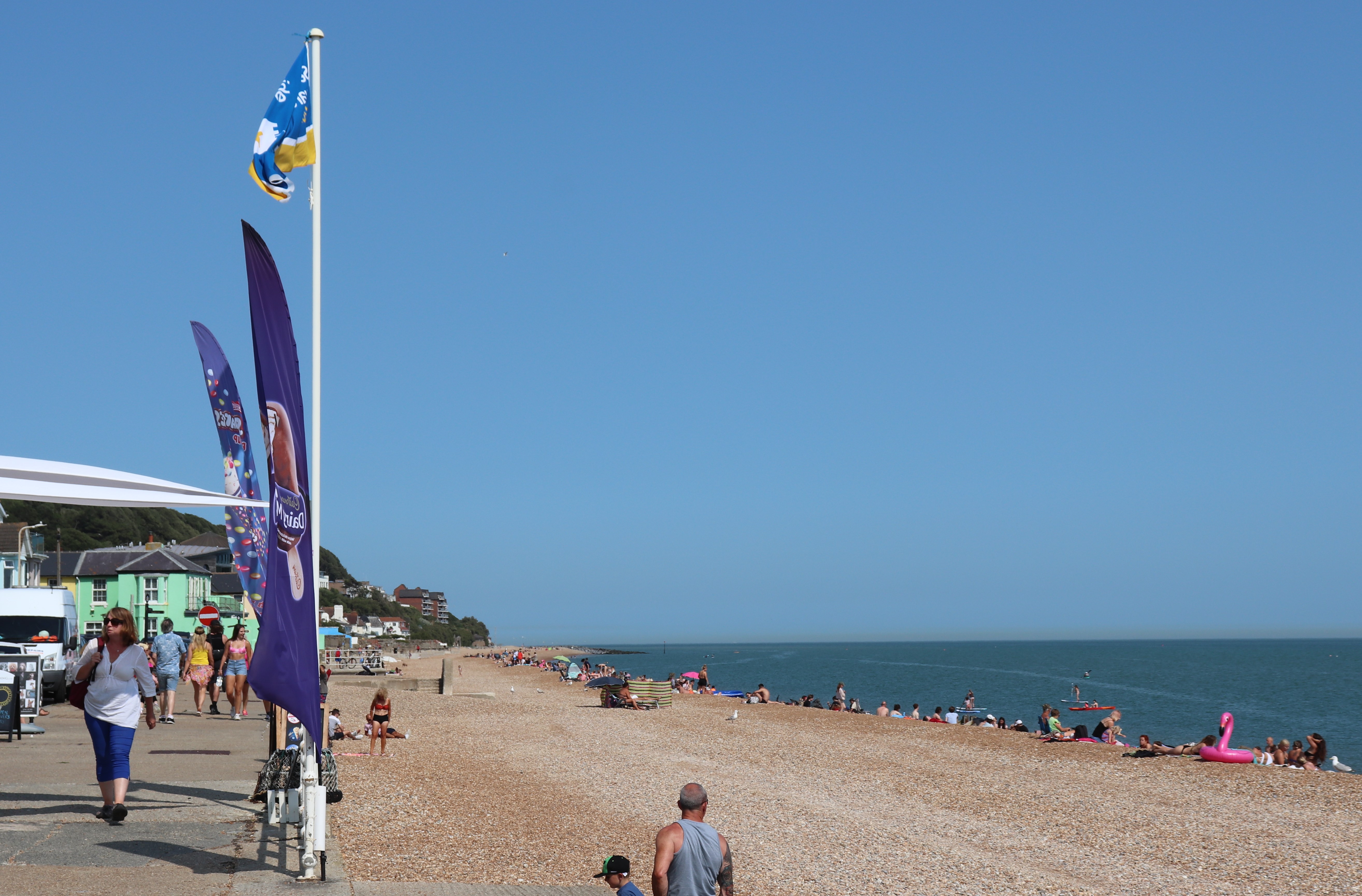 The weather has at times been absolutely glorious with little wind, the sea just gently lapping the shingle a distinct contrast to some of the winter storms we experienced through to February.